Field Trips to Balsam Mountain Trust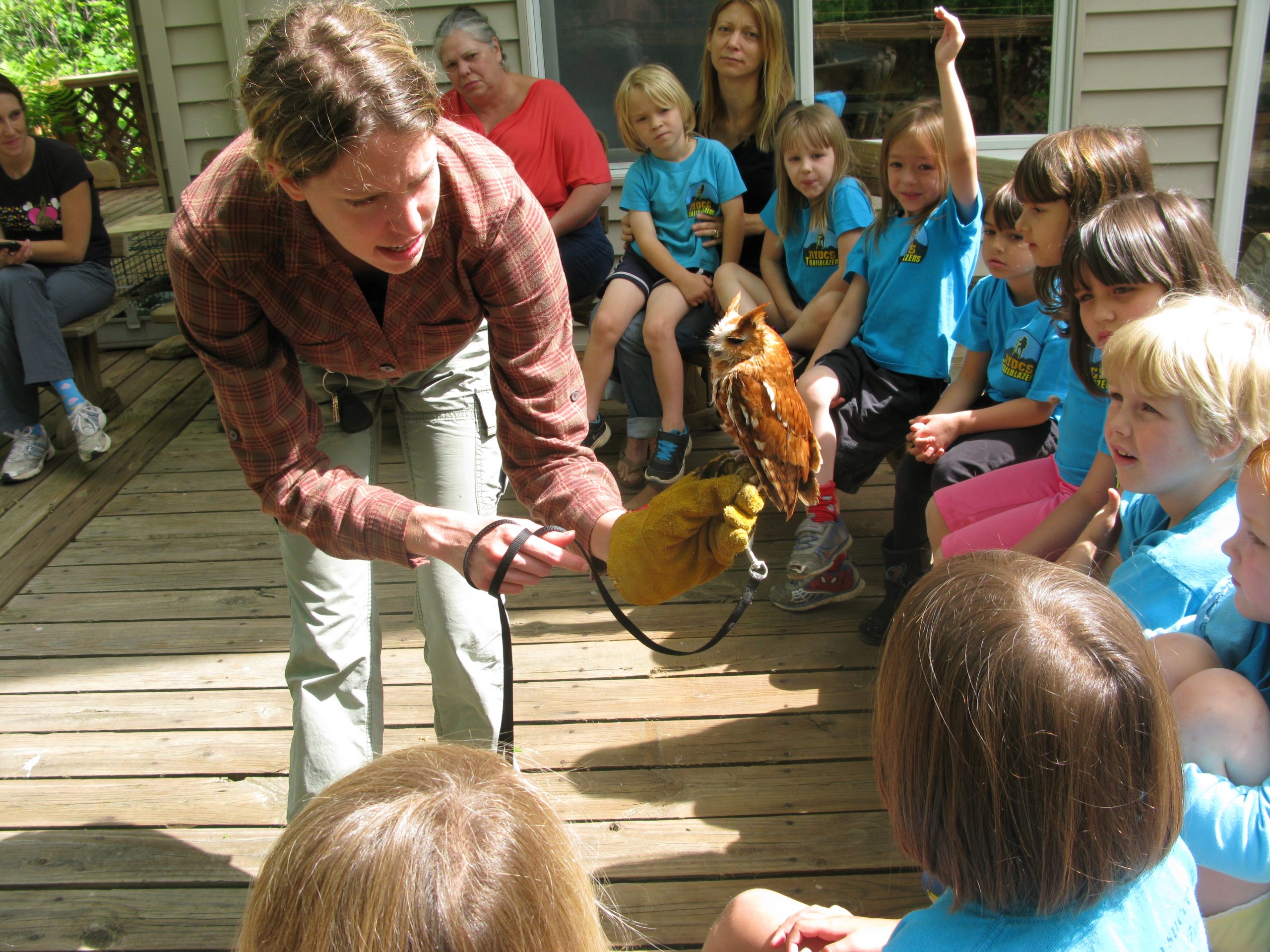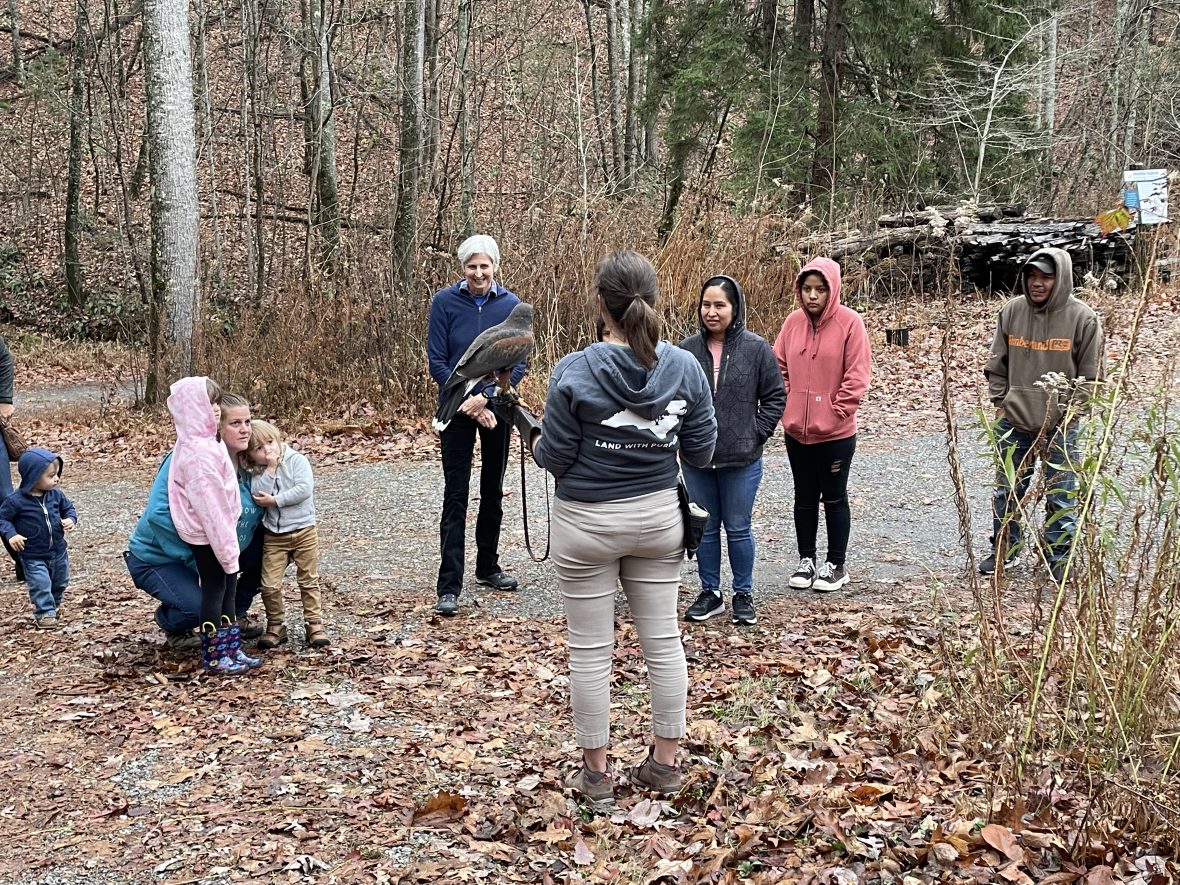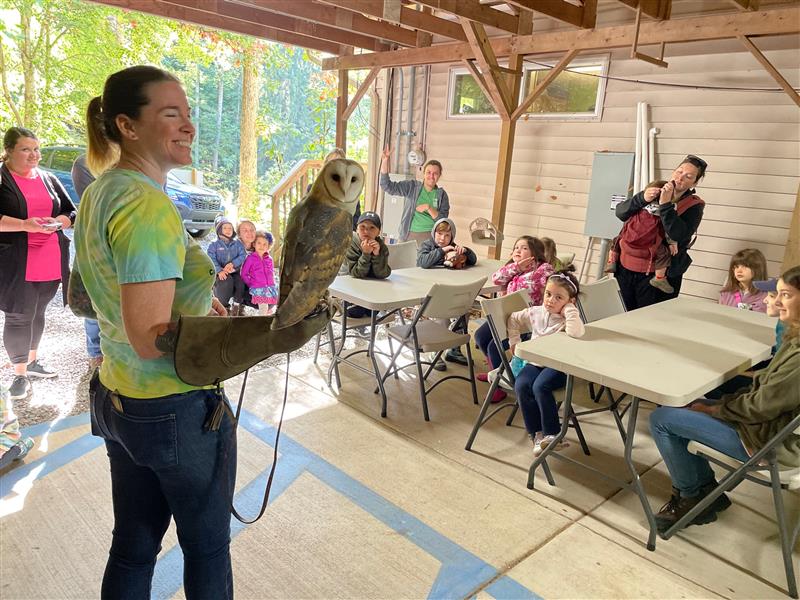 We have multiple options for programming on-site here at the Nature Center. You can choose from a program, a nature hike, or both! Each of the offerings allow for time to explore the Nature Center and our animal habitats. The Trust Nature Center has restrooms and a picnic area for your use. We require a signed safety release waiver form for all participants that will be provided prior to the program date.
Field Trips at Balsam Mountain Trust are available Tuesdays to Fridays throughout the months of March to November (March and November dates are weather dependent for the safety of participants, staff, and animals).
Our Field Trips are limited to 45 TOTAL participants (students & adults)
Stomp through our streams, hike through our forests, and find where different organisms make their homes. Guided by one of our naturalists, you will be greeted almost immediately by a waterfall, and then meander down a lush, forest trail. This hike can be tailored to meet the learning goals and accommodations of your group. Please note: While participants can see our animals on-site, there will be no up-close animal encounters. If that is something that is of interest, you may book a Hike and Program Field Trip. 
Explore the Nature Center

Hike along a beautiful stream

1.5 Hr Programming & up to 1 Hr Lunch Space

2 Teachers Free

$5/Each Additional Adult

Animals will stay in their habitats
Explore the Nature Center

Enjoy a Program w/ Animal Interactions

1.5 Hr Programming & up to 1 Hr Lunch Space

2 Teachers FREE

$5/Each Additional Adult

Hike not provided
Hike & Program
Per Student
Hike along a beautiful stream

Enjoy a Program w/ Animal Interactions

Explore the Nature Center

2.5 Hrs Programming & up to 1 Hr Lunch Space

2 Teachers FREE

$10/Each Additional Adult