Camps with Balsam Mountain Trust!
Where camps are not just for kids!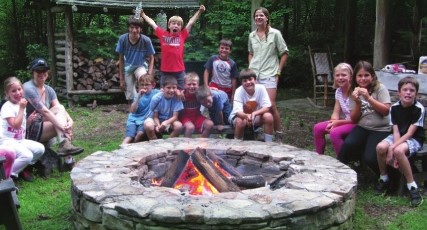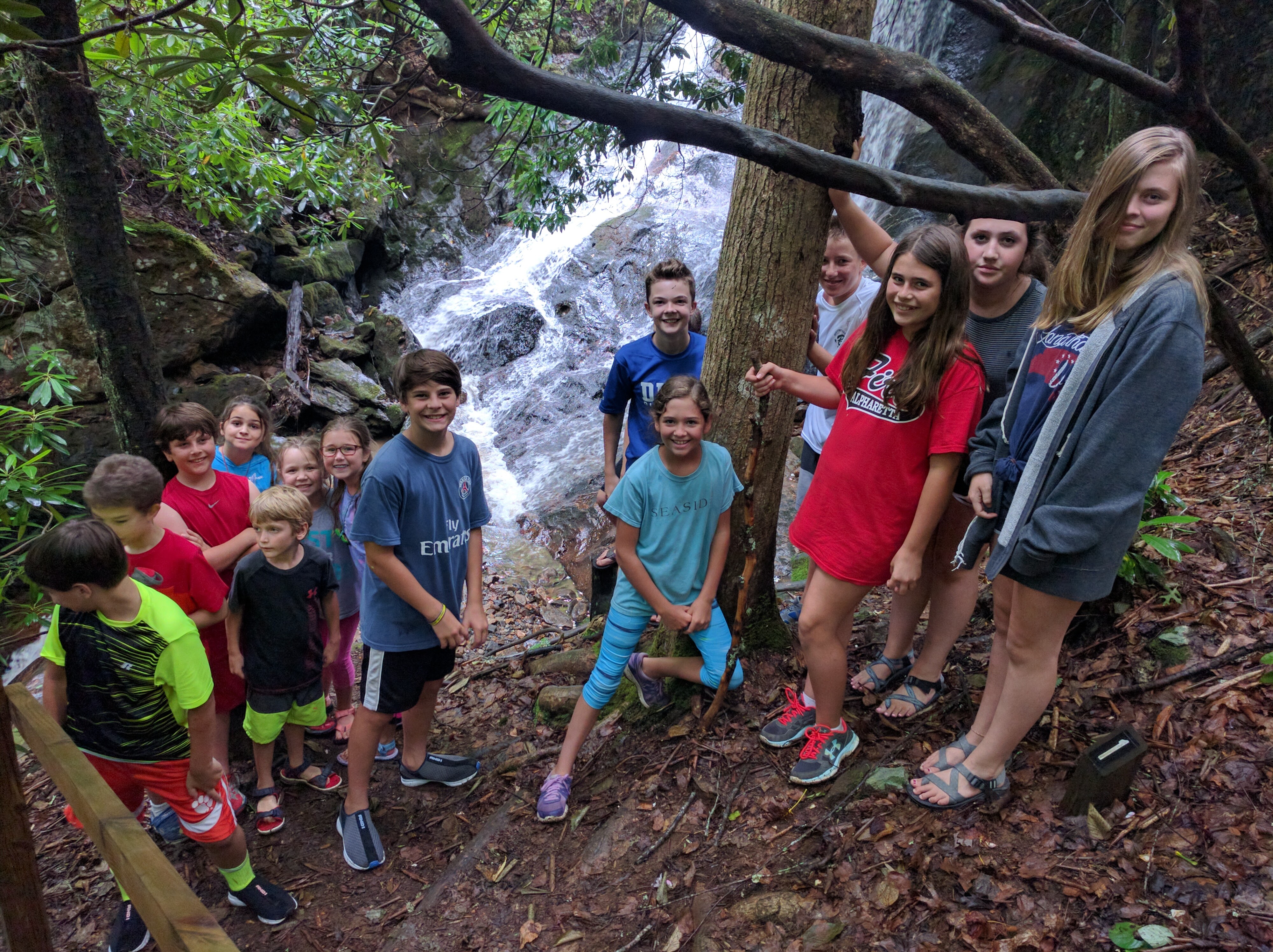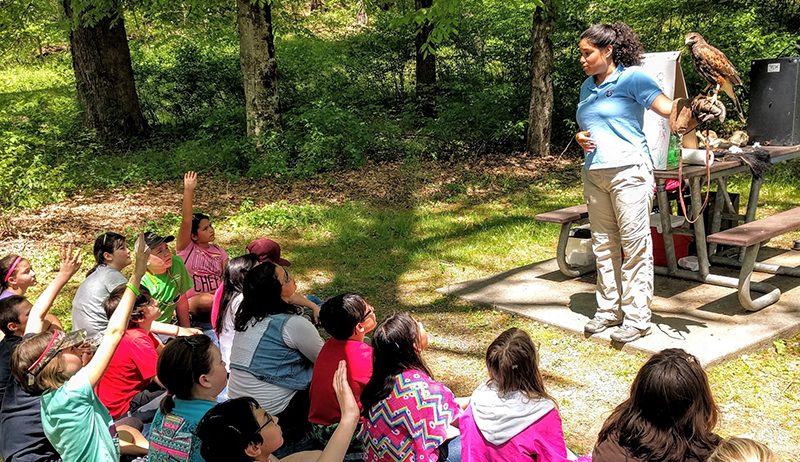 Join us at Balsam Mountain Trust for a fun-filled Camp Season! We offer camps during Spring Breaks, Summer Breaks, and Fall Breaks. Check out our full-size Camp Flyers here : Camp Flyers 2023 (right click for new tab)
For the 2023 Spring Season, we are focusing on pollinators.
For the 2023 Summer Season, we are focusing on the themes of water and trees.
One World will focus on water adventures from playing in the creeks here on the preserve to whitewater rafting!
Nature Explorers will focus on tree-based adventures through hikes to climbing the tree canopies in Asheville!
For our Adult Day Camps, you will be sampling adventures from our summer camp programming! No reason to let the kids have all the fun this summer!
For the 2023 Fall Season, we are focusing on fabulous fungi. Please check back for our offered dates.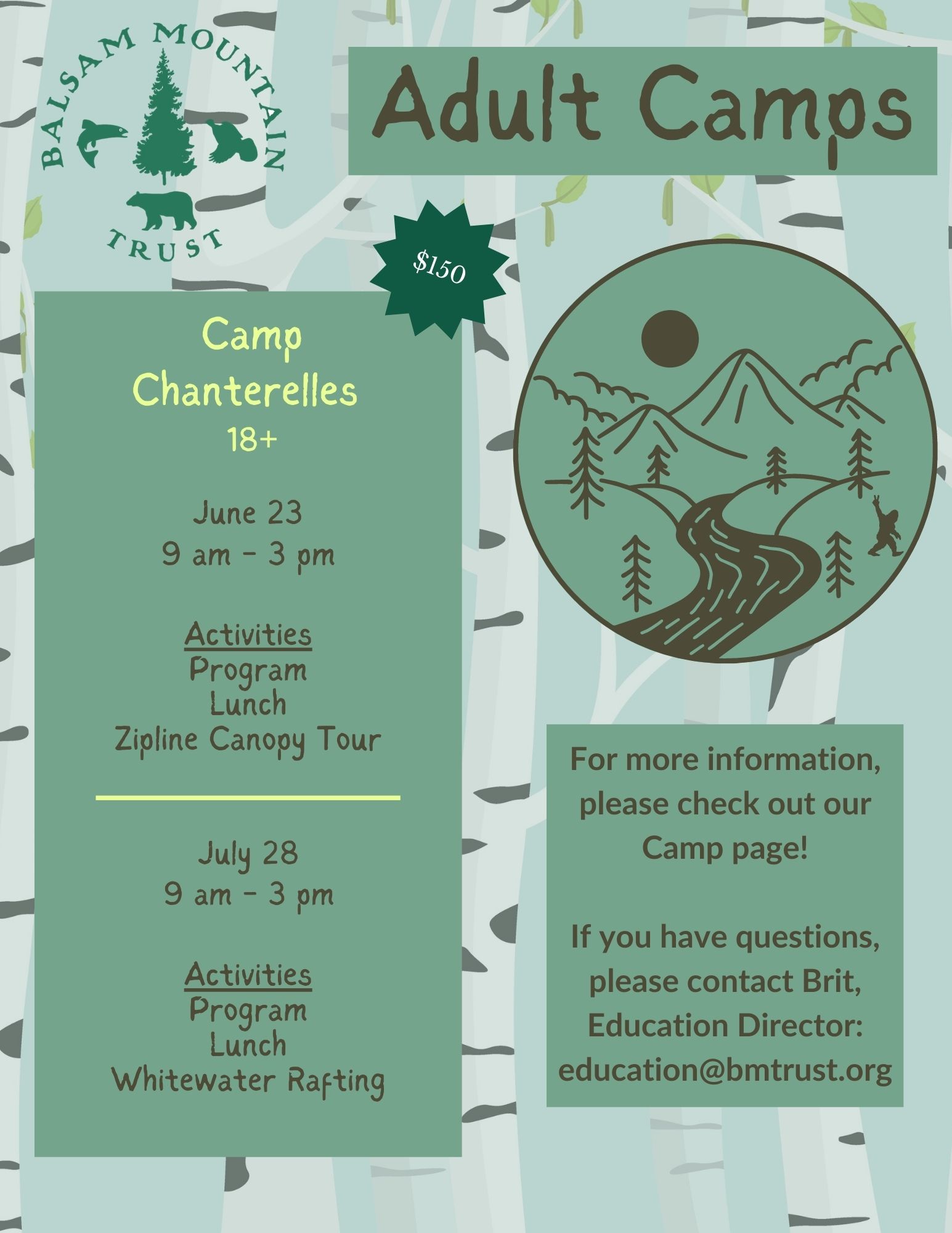 June 23:

8 spots left

July 28:

5 spots left

9 AM – 3 PM

Lunch is included.

3 Camper Minimum

10 Camper Maximum
Spring Break Camps
Ages 6-10
March 15: 10 spots left

March 29: 10 spots left

April 5: 10 spots left

10 AM – 1 PM

Lunch is not included

3 Camper Minimum

10 Camper Maximum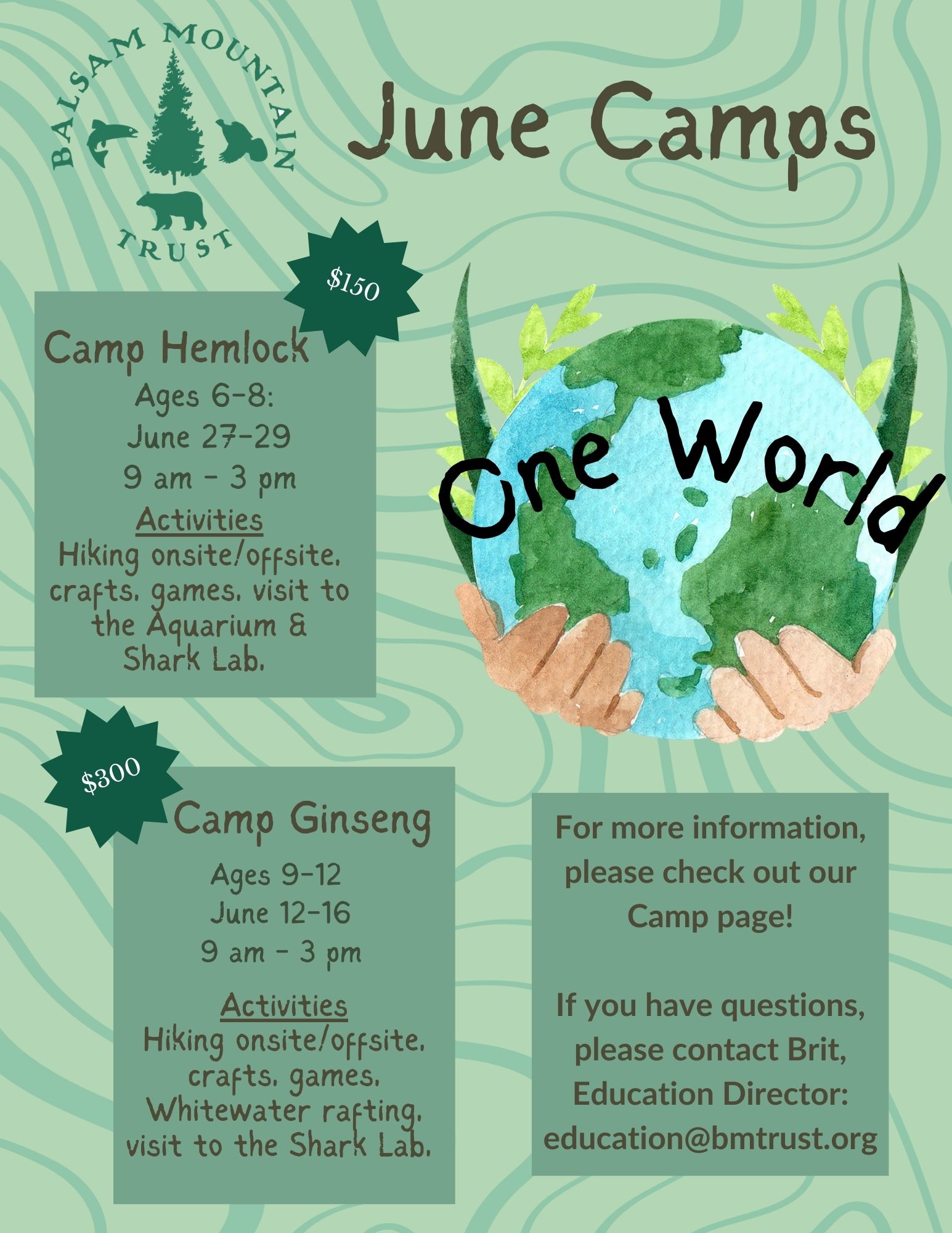 June 27-29: 1

5 spots left

July 18-20:

14 spots left

9 AM – 3 PM

Lunch & snacks are not included

5 Camper Minimum

15 Camper Maximum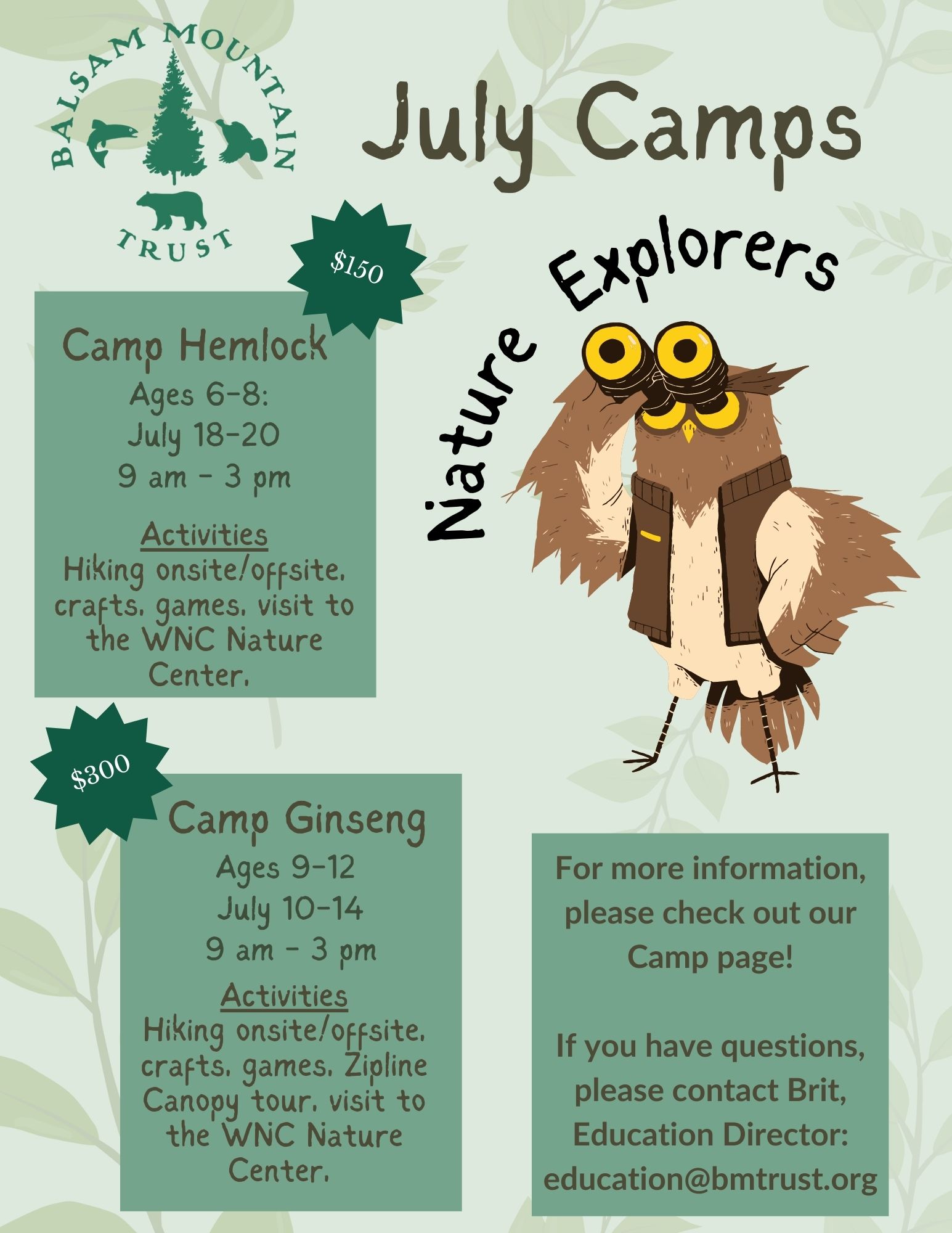 June 12-16: 1

5 spots left

July 10-14: 1

5 spots left

9 AM – 3 PM

Lunch & snacks are not included

5 Camper Minimum

15 Camper Maximum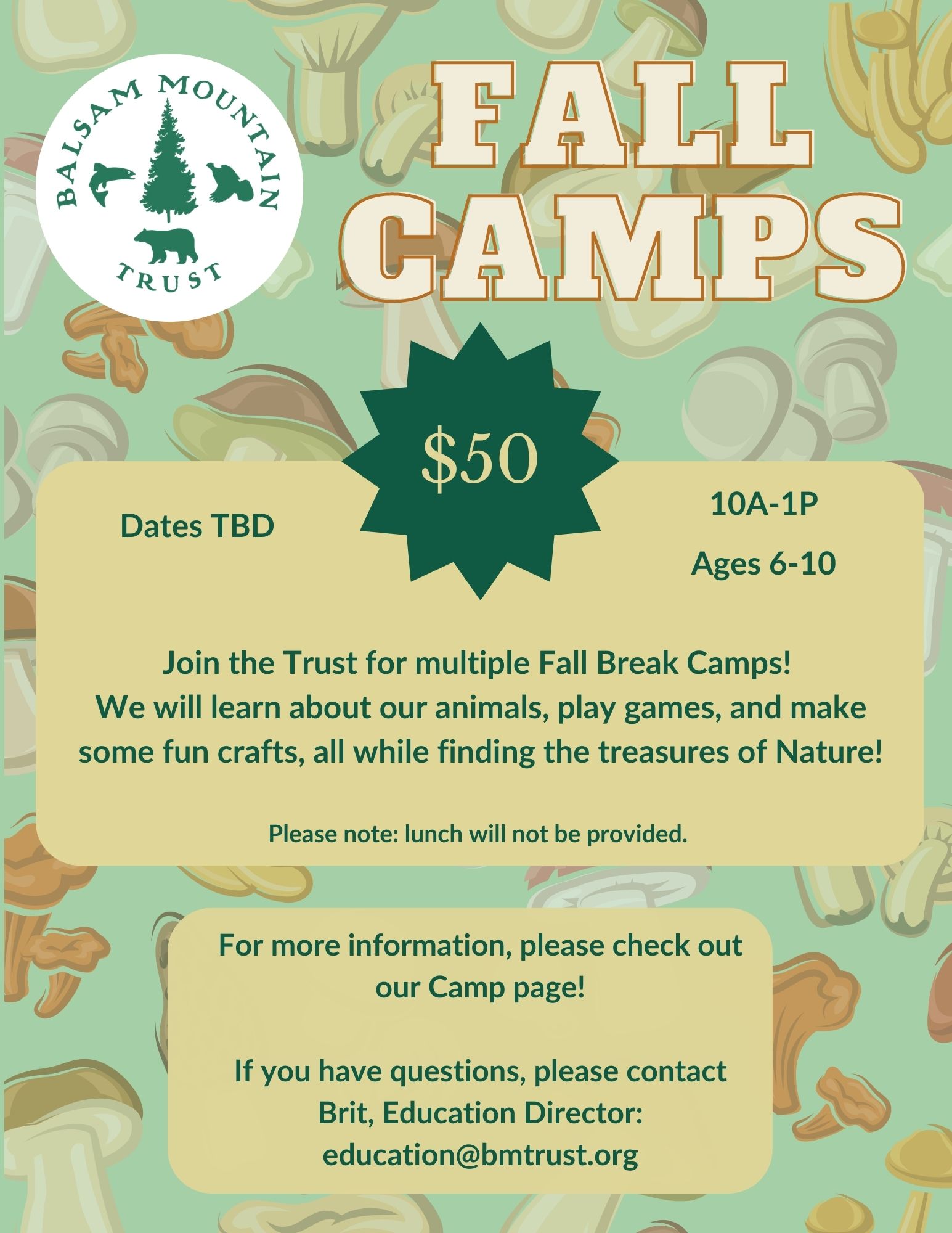 Fall Break Camps
Ages 6-10
Dates TBD.

10 AM – 1 PM

Lunch is not included

3 Camper Minimum

10 Camper Maximum