2023 Balsam Mountain Trust
Annual Party & Auction
What is included in the Ticket price?
Your $150 per person ticket includes buffet dinner, short program, live and silent auctions, entertainment, dancing, the use of Doubletop Village, tent rental and staffing to make everything come together. Ticket sales offset expenses related to the party. Auction items, sponsorships and other contributions go directly to Balsam Mountain Trust 501(c)(3) for programming, staffing, animal care, operating expenses, Nature Center exhibits and new projects.
If I can't attend, should I buy a ticket to support the Trust?
If you're unable to attend, please support the Trust by making a donation in lieu of purchasing a ticket. Your donations are always helpful and can be any amount!
Please select the "GENERAL DONATION" link and note "out of town for party" in the comments section.  To plan the right amount of food and staffing and to minimize waste, a donation is preferred to actually buying a ticket that won't be used.
All donations made before Sept 25th will be recognized in our evening's printed materials. For more info about donating to the Trust, see "Donating to the Trust" below.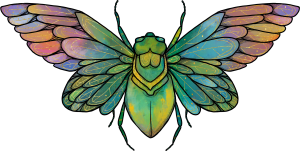 What items are in the auction?
You'll be amazed at the glorious, fun, beautiful auction items ready for your bids. We have very special art, dinner parties, ticketed events, music and much more!! And, you never know when a last minute surprise could be added. You'll receive an auction catalog via email about a week before the party, and QR codes "everywhere" will help you learn more about items while you are at the party. In the spirit of conservation, very few catalogs will be printed this year.
Can I donate an auction item?
Many of our auction items are donated by members of the Balsam community.  Unfortunately, it is too late for this year, but we're happy to have your ideas and items ready for next year's list.  Contact Kristen Bradley with a description.
How to bid on auction items if I can't be at the party?
A proxy at the party can place your bids! Enlist a friend or neighbor to be your proxy, or if you'd like help connecting to someone to help, reach out to Kristen Bradley or Sabrina Watkins.
How is payment made for auction items?
The party is all about fun and FUNraising, so we won't be collecting money during the evening.  Instead, you'll receive a summary of your donations and can pay online via credit card or bring a check by the Nature Center.
What is the Wine Pull?
We're building on the success of last year's inaugural Wine Pull with a repeat performance. As in our inaugural 2022 event, each $100 Ticket will ensure the purchaser will receive a nice bottle of wine. However, this year the value of the bottles will vary, with some being valued under and some being valued over the price of the ticket.  Some of the bottles far exceed the ticket price, making for an exciting and unique win for this year's lucky recipients.  One lucky winner will get a bottle worth more than $400!  A limited number of $100 tickets will be available, so come to the party early to have a chance to purchase a ticket!
Ticket sales begin at 6 pm and will be limited to 1 per family.  After 7 pm, any unsold tickets will be available without limitation.

Is there a dress code for the event?
Well, the rule at Balsam is always BEE comfortable. You'll be inside and out – bidding in the Summit House, dancing inside the Tavern, dining within the fabulous tent, and enjoying a spectacular evening under the stars. Layering your clothes provides the best of options; a coat or jacket can be comfortably draped on your dining chair.
What is the menu?
Our festive meal will be a fall themed buffet dinner featuring fish, beef short ribs, pasta and seasonable vegetables.
What about drinks?
Wine will be included during dinner.  During the cocktail hour, try the signature cocktail curated by Sharon Torok.  Wine and cocktails will also be available for purchase.
Where will I sit during dinner?
Each table of 8-10 people will be hosted by a "Queen Bee." When you arrive, simply pick up your packet which will indicate your table assignment.  If you need help finding your bunch, check with our special Queen Bees, Teresa Franklin or Sally Halevy.
Is lodging available?
We know our community at Balsam Mountain Preserve is growing! If your home isn't built yet or you don't have a spot in the Boarding House Cabins, we hope you've found a "guest hive" with a friend. Staying with a neighbor is a wonderful way to make friends on the mountain, and if needed we have a matchmaking service to help. If you'd like to host a neighbor or need a place to stay, contact Kristen Bradley. We'll help you connect.

Are volunteers needed?
Yes, the BMP community has been fantastic with volunteering and there is always room for another creative busy bee, butterfly or bird.
The day of the Trust Party there's setup help needed at 9 AM.  A creative team will setup auction displays while another group will put final touches on the dining area of the tent.  There may be some other last-minute tasks to be done, so come ready to jump in.
Tear down is another opportunity to pitch in.  A few hardy people will be needed 9 AM Sunday to dis-assemble the centerpieces, carry items, and general final cleanup.  This should not take long.
Contact Kathy Nervie if you would like to volunteer.
Are there any precautions being taken for inclement weather?
We will be celebrating throughout Doubletop Village, including under a large tent erected on the green.  Our hope is for the doors and tent sides to remain up throughout the party.  The decision will depend on weather – Balsam in early October is often very comfortable so we are optimistic. If there's a repeat of the 2022 cold snap, we'll lower some or all of the sides and turn on the heaters.  In the unlikely event of extreme conditions, high winds, or heavy rain, we will evaluate the situation and decide on a course of action and communicate via email. As always, please use your best judgment as to what's appropriate for your health and safety.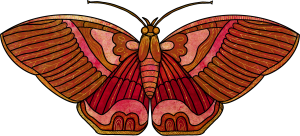 Why donate?
The Balsam Mountain Trust is a vital resource to Preserve members, local students and researchers and environmental partners. Established in 2000, Balsam Mountain Trust is a 501(3)(c) non-profit organization that exists to inspire people to be responsible stewards of the natural and cultural resources of the southern Blue Ridge Mountains through education and conservation leadership. The Trust is headquartered at the Nature Center on Balsam Mountain Preserve near Sylva, NC. www.bmtrust.org
Please look at our website for annual reports and other information about our great work.
Ways to donate
Visit Donate | General Donation to make a donation.