2023 Balsam Mountain Trust
Annual Party & Auction
Live Auction
Calling All Auction Bidders: It's Time to Organize your Hive! 
For those of you new-BEES, arguably, the most entertaining part of the Trust Party Evening is the live auction. During this program, a few donated items are offered to the crowd in a live auction format. Our auctioneer, Jason Kwintner, dazzled us last year with his masterful humor and skills. All that to say, come ready to put your hand up for these extra-special contributions. 
While bidding in the live auction is a competitive sport for some, many Trust supporters choose to sit back and enjoy the hilarious and friendly competition that always emerges from the crowd. For those of you ready to BEE a part of the action, it's time to gather your friends and family to plan for this year's outstanding dinner events. While the price tag for one bidder might STING, when several bidders pool their resources, these dinners can serve as a truly momentous occasion.   
Below are a list of the very special dinners that will go the highest bidders. People are already BUZZing about them! 
Live Auction

Dining Experiences
Wine & Dine with the Bassetts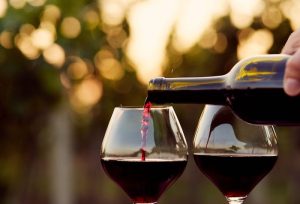 Join Mary and Marshall Bassett, Wine Importer and Sommelier Steve Pignatiello, and Asheville chef Mark Rosenstein, for a fabulous 4-course wine dinner in the fascinating Bassett Home. Steve and Chef Mark's wine and food pairings are not to be missed!
Chef Mark, credited as the "godfather" of local food and fine dining in Asheville, is a chef, innovator, and author, always on the leading edge of the food scene. With 50 years in the restaurant business since opening The Frog & Owl Café outside Highlands, NC in 1972, and his flagship restaurant, The Market Place, in Asheville in 1979, he actively fostered farm to table at a time when the concept was not mainstream.
Sommelier Steve Pignatiello first traveled to France as a Dartmouth College student in 1979. Over the past 44 years, he has gained a comprehensive knowledge of the country. His passion however, centers on the world-famous wine region called "La Bourgogne" (Burgundy). Steve says, "Burgundy is a way of life. It's a tiny region where the best wines are made by mom-and-pop operations, not large corporations." Steve imports and shares with us the personal wines of these outstanding, small family winemakers.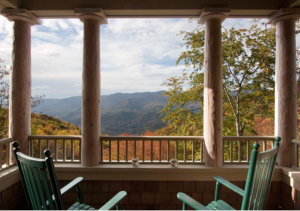 Date to be mutually determined between May and August, 2024. Number of bidders limited to 6.
Lowcountry Boil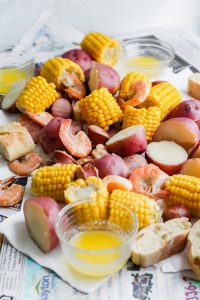 Enjoy a fun yet laid back Balsam Evening with a "best of summer" menu! The classic Lowcountry Boil has been at the heart of many social gatherings and has a way of bringing people together. This one-pot meal of shrimp, sausage, summer corn, red potatoes and fantasic seasonings is a real crowd pleaser!
Find your best six-pack of friends and prepare to bid on this new and unique offering! There will be lots of food and fun. As a bonus, guests can enjoy cocktails while taking in the mountain views from the Saieed's "Tiki Tower."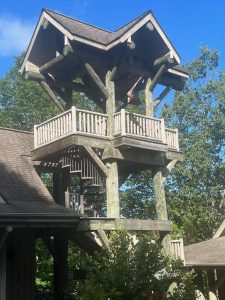 To be held on August 3, 2024 for six guests
Chefs Dining Experience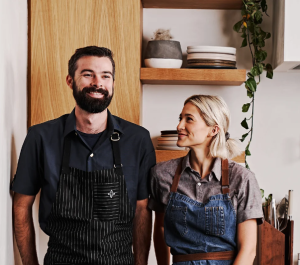 Join hosts Jason and Sherry Kwintner for a private dining experience in their home for a party of six. This four-course dining experience will be conducted by Atlanta Chefs Matthew Ryder and Caroline Gutierrez of Chefs C+M. Both have received national accolades and have experience in some of the top restaurants in Spain, Los Angeles and Atlanta. Their combined talents will make for a memorable evening. Caroline recently appeared on the hit Netflix show Pressure Cooker where she competed weekly with 10 other chefs for the coveted title. The evening will be comprised of interactions with both chefs demonstrating their creativity using seasonal ingredients and eclectic offerings. This duo's creativity spans many cuisines, giving them the ability to personalize the evening for a memorable experience.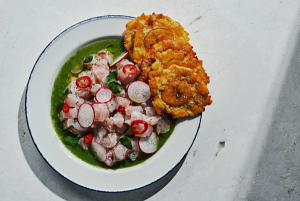 Date: To be agreed upon by party of 6 and pending Chefs' availability. Target between May and August 2024, or earlier if preferred.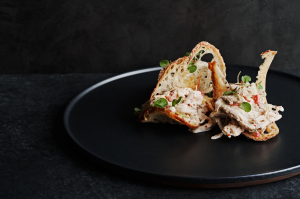 Ticketed Items

Limited Quantity
Urban Cowboy Line Dance
Be a part of the excitement as the Urban Cowboys from Nashville venture to Balsam to show off their best dance moves! Then, take to the dance floor as they teach 3 line dances. Delicious appetizers, dinner and dessert round out the evening. It will be memorable for all, whether you choose to be on the dance floor or the sidelines!
Fabulous features of the evening include:
Whiskey Bar featuring Bourbon and Scotch
Champagne/Wine Bar featuring "Grand Dame" Champagne
Cigars compliments of Meg & Gary Moskovitz
Sunday June 23, 2024 – at the Equestrian Center
$200 per person – limited to 50 guests
Tex-Mex Party
Kick off the July 4 celebration by joining Texan hosts Donna and Rowdy Lemoine, Tricia and Mike Dilick, and Sherry and Jason Kwintner for a festive Tex-Mex dinner and drinks! Donna and Rowdy's casa is muy bueno for entertaining a large crowd so sign up for big fun and high hilarity (especially if the karaoke machine is plugged in)!
$150 per person ($300 per couple) – limited to 45 guests
Saturday, June 29, 2024
at Lemoine's home on Jammer Way
Outdoor Living Tour
There's "a higher standard of everything" on the Preserve, and the four homes you'll visit next summer on our Outdoor Living Tour will blow you away. Simply put, these owners have made the most of their unforgettable and inspiring outdoor spaces:
The Taylor's "giant tree house" is nestled on a hillside with lots of sun, surrounded by mature native trees, evergreens and flowers galore, and flagstone seating areas – including a grandchild-proof firepit – where sounds of Sugarloaf Creek are savored.
The Ison's mountain rustic home's mature gardens are bursting with perennials, boast two water features, an outdoor living room that's THE place to watch sunsets, a cozy screened porch bordered with 7' tall hydrangeas, and a small porch off the primary bedroom where Sugarloaf Creek is heard.
The Manidis' home, whose owners are originally from South Africa where homes have no basements, is built on a flat parcel of land which suited their desire to walk straight through the house to outdoor spaces. Built on the golf course, double doors at the front and back of the house usher visitors to their large covered patio and graveled seating areas, all featuring splendid views.
The Berger's mountain modern home is not only a great place to take a nap because of its serenity and natural beauty, but its 20' high screened porch with rocking chairs, fireplace and big screen TV provide great delight for visitors. Along the western side of the house is a very long catwalk ideal for viewing the setting sun and the stunning tree canopy surrounding this welcoming place.
You'll be shuttled to each must-see destination – hopping on and off two shuttle buses at your own pace – where you'll find light food and refreshments, the warm camaraderie of fellow tour-goers, and the unhurried rhythm of growing things.
$100 per person – limited to 60 guests
Sunday, July 21, 2024
Wine Pull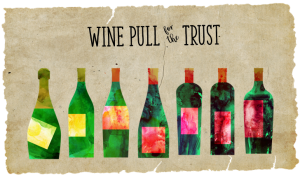 We're building on the success of last year's inaugural Wine Pull with a repeat performance. As in our inaugural 2022 event, each $100 Ticket will ensure the purchaser will receive a nice bottle of wine. However, this year the value of the bottles will vary, with some being valued under and some being valued over the price of the ticket.  Some of the bottles far exceed the ticket price, making for an exciting and unique win for this year's lucky recipients.  One lucky winner will get a bottle worth more than $400!  A limited number of $100 tickets will be available, so come to the party early to have a chance to purchase a ticket!
Ticket sales begin at 6 pm and will be limited to 1 per family.  After 7 pm, any unsold tickets will be available without limitation.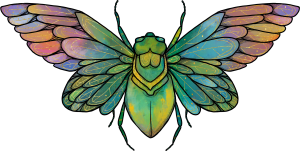 What items are in the auction?
You'll be amazed at the glorious, fun, beautiful auction items ready for your bids. We have very special art, dinner parties, ticketed events, music and much more!! And, you never know when a last minute surprise could be added. You'll receive an auction catalog via email about a week before the party, and QR codes "everywhere" will help you learn more about items while you are at the party. In the spirit of conservation, very few catalogs will be printed this year.
Can I donate an auction item?
Many of our auction items are donated by members of the Balsam community.  Unfortunately, it is too late for this year, but we're happy to have your ideas and items ready for next year's list.  Contact Kristen Bradley with a description.
How to bid on auction items if I can't be at the party?
A proxy at the party can place your bids! Enlist a friend or neighbor to be your proxy, or if you'd like help connecting to someone to help, reach out to Kristen Bradley or Sabrina Watkins.
How is payment made for auction items?
The party is all about fun and FUNraising, so we won't be collecting money during the evening.  Instead, you'll receive a summary of your donations and can pay online via credit card or bring a check by the Nature Center.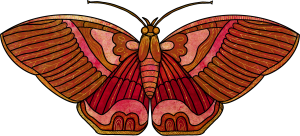 Why donate?
The Balsam Mountain Trust is a vital resource to Preserve members, local students and researchers and environmental partners. Established in 2000, Balsam Mountain Trust is a 501(3)(c) non-profit organization that exists to inspire people to be responsible stewards of the natural and cultural resources of the southern Blue Ridge Mountains through education and conservation leadership. The Trust is headquartered at the Nature Center on Balsam Mountain Preserve near Sylva, NC. www.bmtrust.org
Please look at our website for annual reports and other information about our great work.
Ways to donate
Visit Donate | General Donation to make a donation.